Martha Stoumen!
From : Apr 23rd, 2017 - 02:00 pm To : Apr 23rd, 2017 - 05:00 pm Venue : 6801 Melrose Avenue, Los Angeles, CA 90038
Sunday Tasting, 4/23: Martha Stoumen Stops By
We were scheduled to pour a line-up of Alpine Wines this coming Sunday, and I was all set to write a positively brilliant blast this afternoon, to entice you to come out in support of Riesling, Sylvaner, Altesse and Raclette!
But when an email appears in your inbox, from a winemaker you adore who just so happens to be coming to town this weekend...well, you're suddenly thankful that you left the writing of said email until the last minute. And poor, oft-overlooked lil Alsace (once again) gets pushed to the side -- just for a few weeks, promise -- to make way for one of California's up-and-comers to spend a few hours at the shop.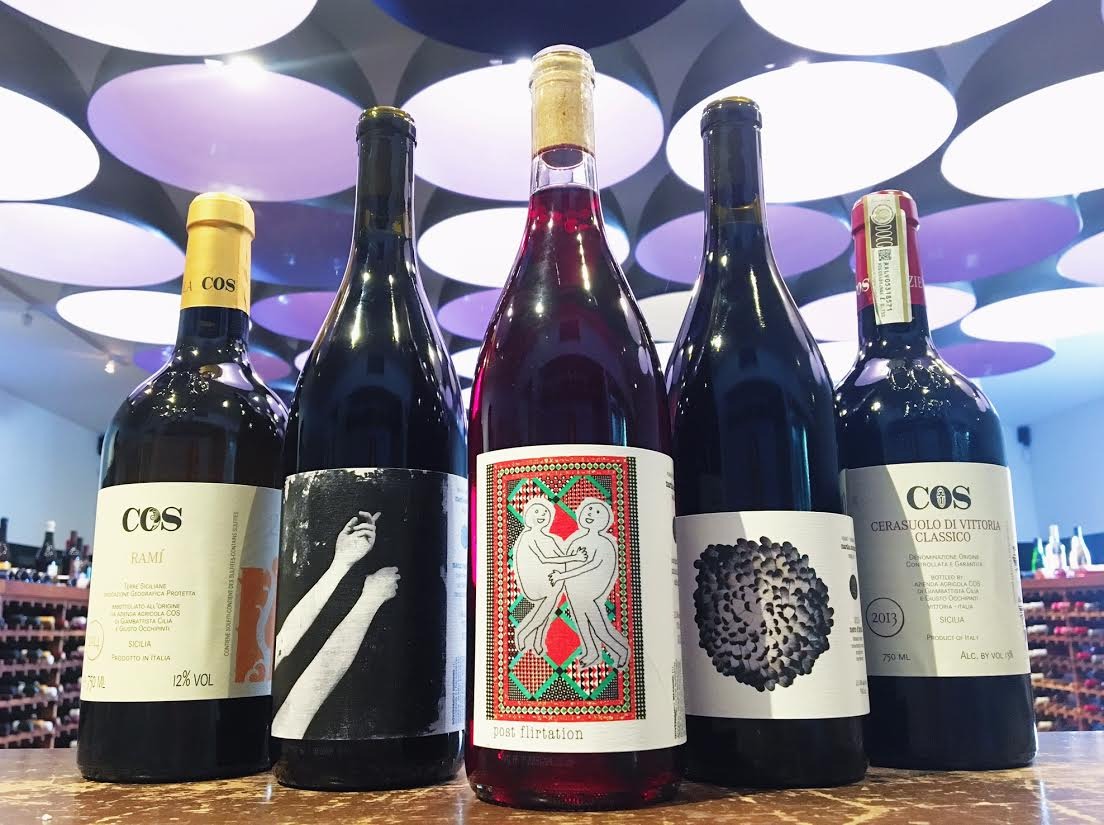 This Sunday, it's our good fortune to welcome Martha Stoumen, who will be pouring a line-up of brand-spanking-new wines from her brand-spanking-new winery. Martha isn't quite new to the shop, though -- in fact, she has been represented on our shelves by some of our favorite bottles, having apprenticed at Sicily's COS and worked as Chris Brockway's assistant at Broc Cellars.
The line-up on Sunday will allow you to see the some of the connective tissue between Martha and one of her greatest influences, COS. But it will of course show off her distinct point of view and style -- Martha's wines are bright, happy and vibrant, yet still fairly serious all at once. I mean, look at the pure joy in the photo below, and you'll get an idea of what to expect from Martha's wines.
One of the bottles will be a repeat from last week's ros

é tasting because it's just that good. Then we'll pour a range of Martha's reds, and a duo from Giusto Occhipinti. For food, expect a selection of domestic cheese from Grand Central Market's DTLA Cheese. And maybe the best walnuts you've ever had.
MV Stoumen "Teal Drops" Rosé
2016 Stoumen "Post Flirtation" Carignan/Zinfandel
2015 Stoumen Nero d'Avola Benson Ranch
2015 Stoumen Mendocino Benchlands Red
2013 COS Cerasuolo di Vittoria Classico
2PM to 5PM
$15 for wine & cheese